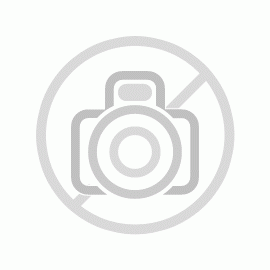 Description
MS-9600-LS FIRE-LITE Fire Alarm Control Panel Addressable 318 Points Expandable to 636 Points Comunicator not Included
The MS-9600UDLS is a directional fire control panel of 318 points with a built-in digital communicator and expandible to 636 directional points with a second signaling circuit SLC that is optional. 

Features:
List UL FM MEA and CSFM
Up to 159 detectors and 159 control/monitoring modules for  total of  318 devices per link SLC expandible to 636 with the link expansor model SLC-2LS
LiteSpeed protocol for SLC communication probe 10 devices at same time and works with standard shield cable
Built-in digital communicator for monitor in remote charge/discharge
Automatic programming auto function that rapidly configures the detectors and modules
Advanced technology against fire that includes sensitivity tests and automatic drift compensation
7 ampers distributed in 4 NAC with built-in

synchronization for 

System Sensor® Gentex® and Wheelock® devices

2 programmable relays and one for problems

Requieres 2 batteries (not included)

Power supply: 

120Vca 60Hz 3A

Dimensions: 18.9" x 16.6" x 5.1" (

482 x 422 x 132 mm
COMMUNICATOR NOT INCLUDED
 

FIRE-LITE IS NOW FULLY COMPATIBLE WITH

ALARMNET PLATFORM
Service is only available for central stations
Compatible panels ES50X ES200X and MS9600UDLS.
NOT COMPATIBLE WITH TC2 (AS PER NFPA72).
Monitoring software suggested Securithor.
Requirements: Panel (ES50X ES200X or MS9600UDLS 7810IR or 7810PC Securithor).









2022-09-30 00:55:31
Page: 9