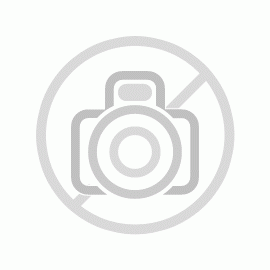 Description
OSI-10 XTRALIS Optical Receiver Analyzer / 7 Field of View / Requires OSE-SP OSE-HP-01 OSE-SPW OSE-HPW Emitter Analyzer and OSID-INST Installation Kit (NOT INCLUDED)
Voltage Supply:  24 to 30 VDC (24 VDC Nominal)
Current Supply Imager Nominal: 8 mA (1 Emitter) – 10 mA                                        (7 Emitters) Peak: during training mode: 31 mA
Supply Current Emitter Nominal: 350 uA (Std Power) 800 uA High                            Power Battery Version: Built-in 5 Year Battery
Dimensions 7.8"W (198mm) x 5.1"H (130mm) x 3.7"D (96mm)
Operating Temperature 14 - 131°F (-10 - 55°C)
Maximum Humidity 10 – 95% RH (non-condensing)
Alarm Threshold Levels Low – Highest sensitivity/earliest alarm: 20%                   (0.97 dB) Medium – Medium sensitivity: 35% (1.87 dB) High         – Lowest sensitivity / maximum immunity to nuisance smoke                  conditions: 50% (3.01 dB)
Adjustment Angle 60°(horizontal) 15°(vertical)
Maximum Misalignment Angle 2°
Alarm Settings Alarm levels: Alert Action Fire 1 and Fire 2 Alarm                                      delays: 0 – 60 seconds
IP Rating IP44 for Electronics IP66 for Optics Enclosure
Status LEDs Fire Alarm (Red) Trouble/Power (Bi-color Yellow/Green)
DESCRIPTION:
 The optical smoke detection in open areas of OSID is the new technology in lineal detection based on the use of light in two different wavelengths and an optical receiver this allows a quantity of detection with no precedents in this type of installations.
OSID provides a solution that is low cost reliable and easy to install its the solution to the typical problems that photoelectric smoke detectors through the barrier like the incidence of false alarms and alignment issues.
FEATURES:
• Maximum detection range of  656 ft (recommended not to exceed 492 ft)
• LED status for fire malfunction or power supply
• High immunity to false alarms
• 3 levels of sensitivity (low medium and high)
• High immunity to solid objects and dust
• Easy alignment with wide angles for adjustment and visualization
• Doesnt require precise alignment
• Tolerant to alignment thats slightly off
• Automatic configuration in less than 10 min
• Simple configuration through Dipswitch switches
• Smoke detection based in LED of the length of dual wave
• Minimal maintenance requirements
• Simple integration with the system against fires
• Power supply: 24 VCD 31 mA maximum
• Operating temperature: -10 to 55 °C
• Dimensions: 198 x 130 x 96 mm
Field of vision
• Horizontal: 7º.
• Vertical: 4º.
Detection range
• Standard transmitter Min: 30m.
• Standard transmitter Máx: 150m.
A maximum number of transmitters: 1.
2022-09-30 00:55:31
Page: 9